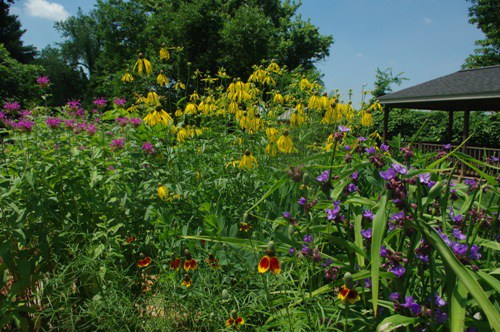 Wesselman's Butterfly garden in full bloom
This garden is located inside the Wesselman's Nature Preserve at the back of Wesselman Park on Boeke Road, on Evansville's east side.  To reach the garden, take a short walk through the woods to the clearing by the pond.
Since the garden is located inside the nature preserve, only native plants may be incorporated in the garden. Therefore, visitors will not find popular butterfly plants like zinnias and petunias.  Instead, the garden includes a variety of native plants, an interesting change from what is found in the typical garden.
Photo Gallery