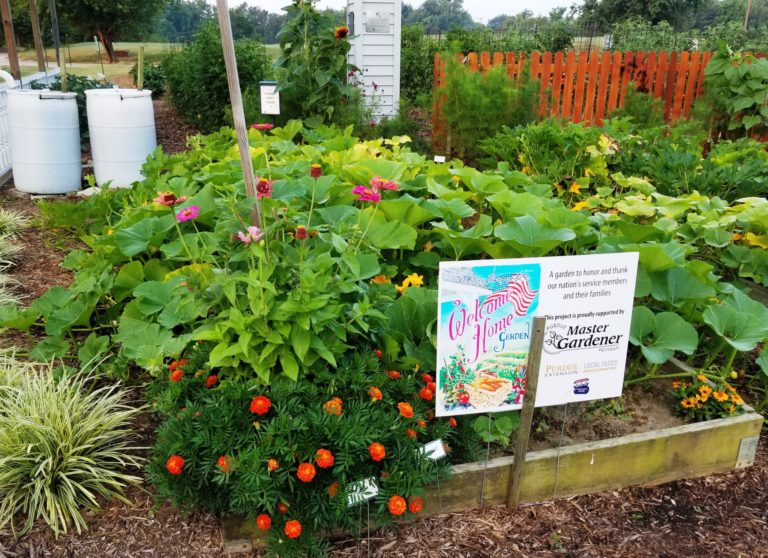 Welcome Home Garden

The Welcome Home Garden was created to welcome, honor and thank all our nation's service members and their families. It represents the transition from war's constant focus, aggressive brutality, horror, and death to a place of peace and growth. The Burpee Seed Company is the Garden's sponsor, and Purdue University and Operation Military Families support the garden.
Since 2014 it has evolved from a small plot next to the maintenance building to a collection of raised beds. Burpee sends seed packets every January. Tomato, pepper, and basil seeds are planted in the Lynch's portable patio greenhouse, raised to seedlings, then prepped and planted in the raised beds in mid-April. At that point green beans, squash, carrots, cucumbers and turnips are sown. The harvest from the garden is added to the Victory Garden production.
In 2016 a mini Three Sisters garden of native American corn, beans and squash was added, as well as a pumpkin patch. A semi -private cedar half-fence was installed in 2017, with flowers planted on both sides of the fence and the garden perimeter.
Drone Photos
Photo Gallery