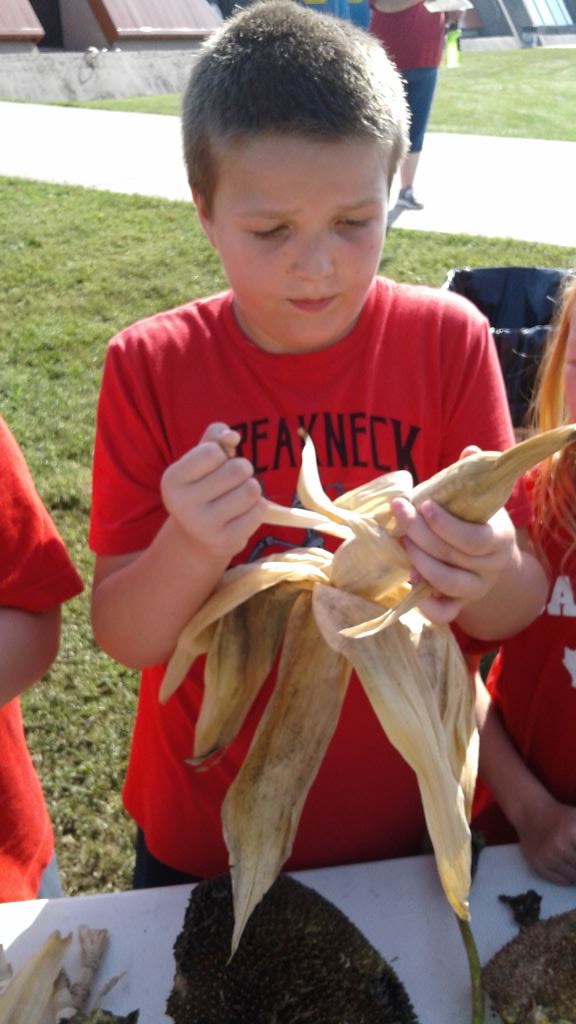 Three Sisters Demonstration Garden

A Three Sisters Garden consists of corn, beans and some type of gourd ( squash, pumpkin, melon) that are interplanted. This garden is the most popular example of companion planting, and has been employed by Native Americans since before Europeans arrived on this continent.  The Master Gardeners have planted and maintained such a garden at the Angel Mounds State Historic Site.
The plants consist of corn, climbing beans, and either a squash, pumpkin or melon. In keeping with tradition, choose seeds that are heirloom and open pollinated for your Three Sisters Garden.  Here is a link an article on growing a three sisters garden.
Each fall Angel Mounds holds Native American Days.  September 19-22, 2018, Angel Mounds hosted 22 area schools. During that time 1,480 students gained knowledge of the Three Sisters Legend, companion gardening and experienced hands on shucking and grinding corn.  Girl Scout Day, held October 14, introduced 460 Girl Scouts, leaders and parents to the history and methods of Three Sisters Gardening.
The Angel Mounds Demonstration Garden volunteers look forward to teaching the kids (and adults) at these and similar events.
Photo Gallery