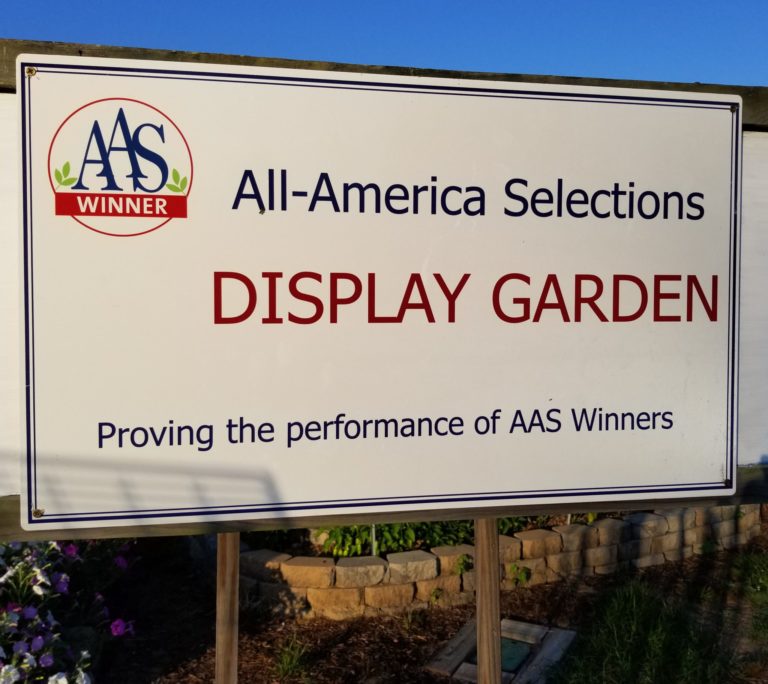 All American Selections

Our garden has experienced some major changes.  A student from New-Tech Institute on Lynch Road constructed a raised bed for our AAS vegetable garden.  It is just south of our AAS Display Garden, next to the Victory Garden  for convenient harvesting.  We wanted to demonstrate that vegetables could be grown in an attractive manner for yards.  It is planted with varieties of tomatoes, peppers, cucumbers and green beans suitable for a pot or window box.  The tomatoes are supported by what is called a Florida weave, using twine and eight (8) stakes to support 15 tomato plants.
Thanks to a donation by Barb and Wally Patterson, the AAS Display Garden sports a tri-level Sunburst raised bed next to our original flower petal raised bed.
Drone Photos
Photo Gallery